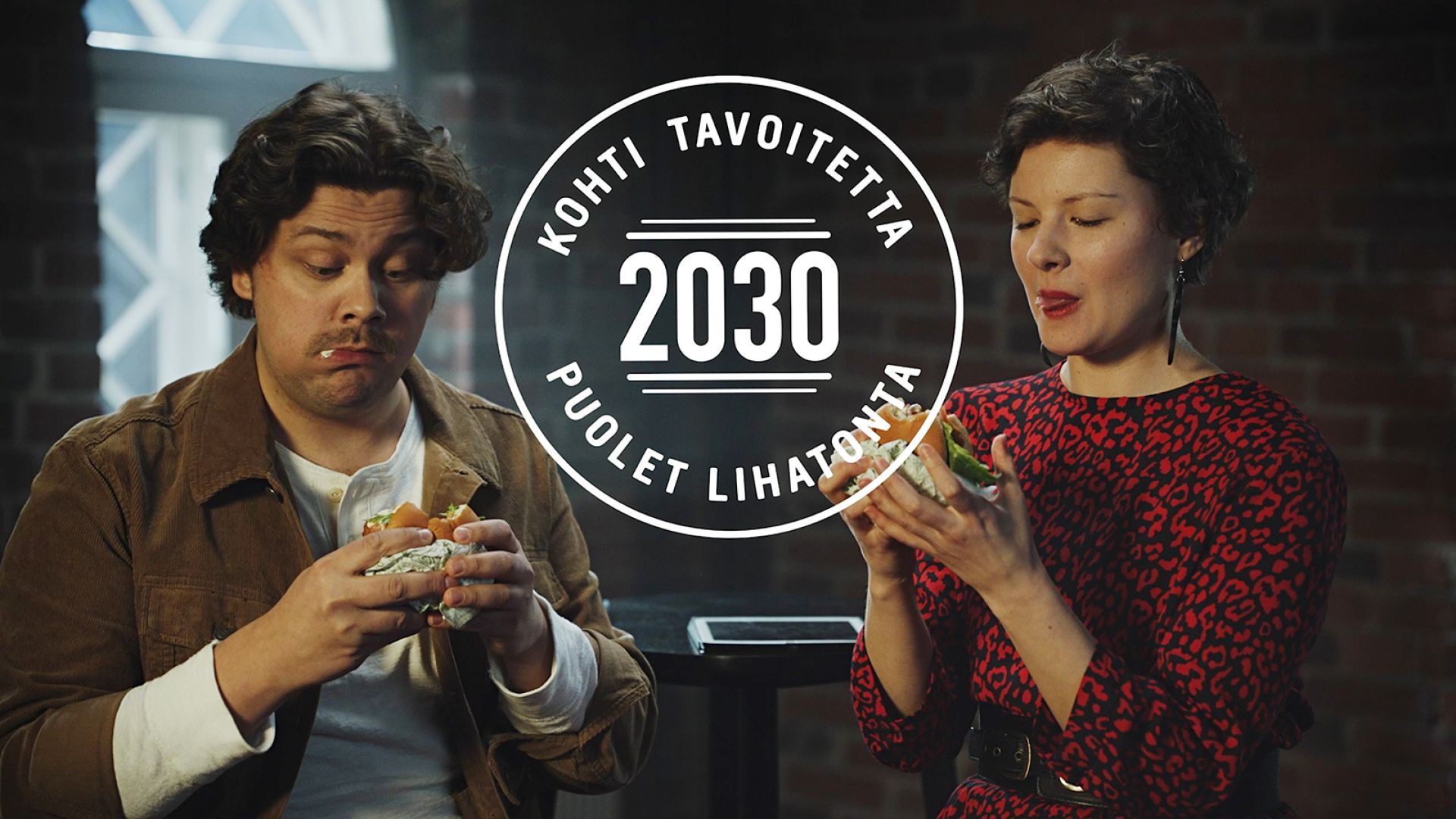 Half of the sales plant-based by 2030 – Hesburger engaged the audience in its latest campaign
The Finnish fast food chain Hesburger launched a new veggie burger in mid-December simultaneously with their new business goal: by 2030 half of the sales profits will come from meat-free products. The campaign is designed by Drama Queen.
The discussion around meat and plant-based solutions is heated. Heburger brought the debate to the campaign by asking on their Facebook page if people would be ready to give up meat. On the campaign video two actors read out loud responses selected from over two thousand comments the company received. The ads were designed by Drama Queen and produced by Otto Productions.
The senior copywriter of Drama Queen, Annika Ohtonen, says that by this solution Hesburger wanted to engage people in the dialogue and show the diversity of opinions.
"Reducing meat consumption is possible, but only by paying attention to the thoughts of consumers. As the biggest burger chain in Finland Hesburger has a unique opportunity to introduce plant-based products to new target groups."
The new campaign sums up the environmental actions the company has made in the past few years.
"Hesburger has developed better and more sustainable solutions for climate and environment for a long time. It is inspiring also for the marketing office that the brand has the courage to question and have an open dialogue with the customers."
Indeed the company doesn't only set demands for the customers but acts itself. Alongside with the campaign, Hesburger launched a new veggie burger. The patty is the first product of the company's recently opened factory in Kaarina, Finland, which will produce only plant-based products. The next product, a beef-like veggie patty will follow already in January.
At the moment the meat-free products cover only six percent of the fast food chain's sales. The CEO Kari Salmela believes that although the 50% goal is far on sight, it is possible to reach.
"Our customers are more interested in plant-based products and we want to answer the demand. The upcoming product is a Finnish answer to the international beef-like-innovations. We await with great interest how people will welcome the product."