Kultaranta Resort is a versatile holiday destination with beautiful and sunny archipelago scenery on the island of Luonnonmaa, Naantali. It is known for its high-quality golf course, quality accommodation and restaurant services.
Kultaranta Resort has always invested in delivering a good customer experience and as such had long felt the need to revamp its website to reflect the unique environment and atmosphere of the place, as well as their wide range of services.
The renovation project was kicked-off with a concept workshop, where we defined the objectives of the new site as well as the user paths, technical boundaries, and the desired visual look & feel. Clear user flows to the most important services and a fresh and modern look implemented in an easily manageable package was identified as the goal for the revamp.
Based on the findings from the workshop, we created the structure, high-fidelity wireframes, and technical plans for the site. Once the goals and proposed approaches were validated together with the customer, a fresh visual design was created while taking into account the existing brand guidelines.
The site was implemented using the WordPress content management system with a fully customized layout but minimal plugin dependency. The booking service, a core part of their business, was also integrated into the site and given a new look. The site is built to be modular and easily editable, so Kultaranta Resort is able to create pages with both native and custom block elements. The site is naturally fully responsive and technically SEO-optimized.
Find out more: kultarantaresort.fi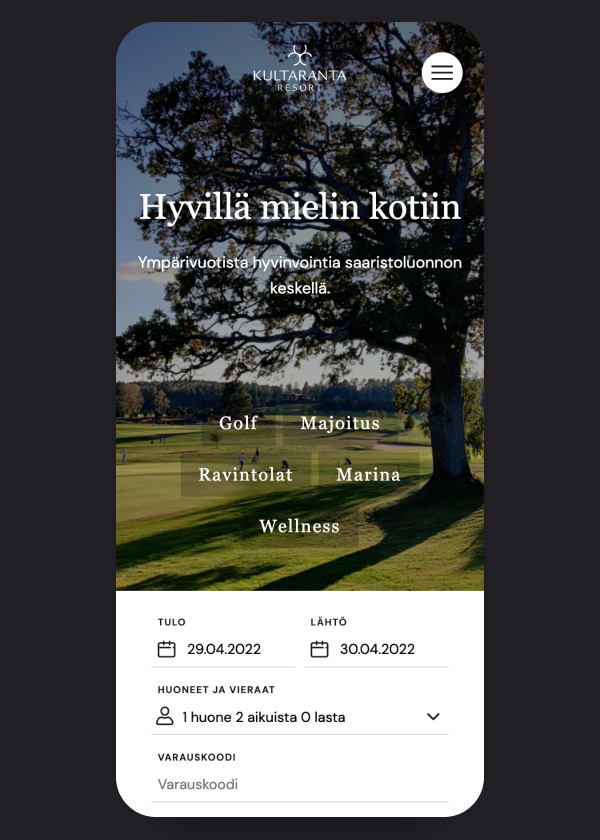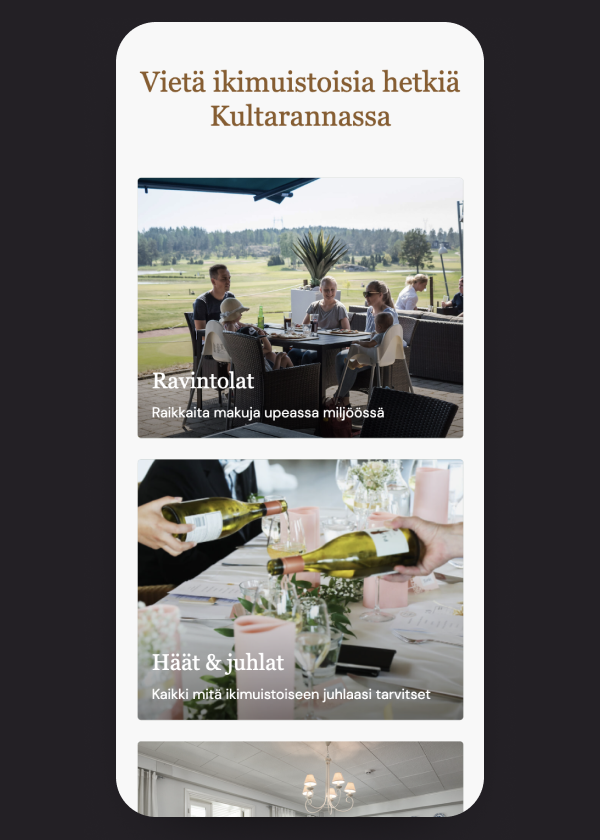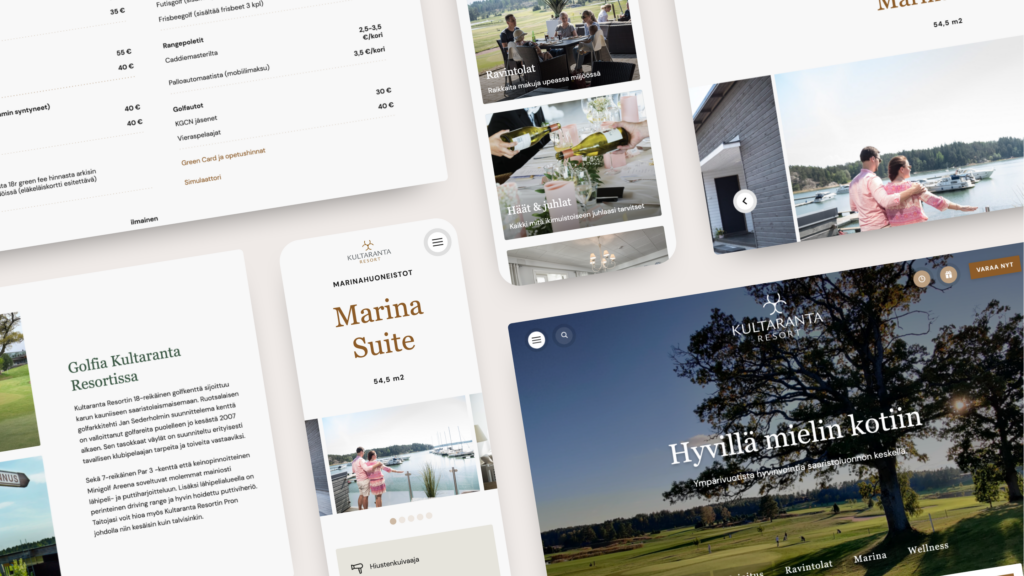 What we did