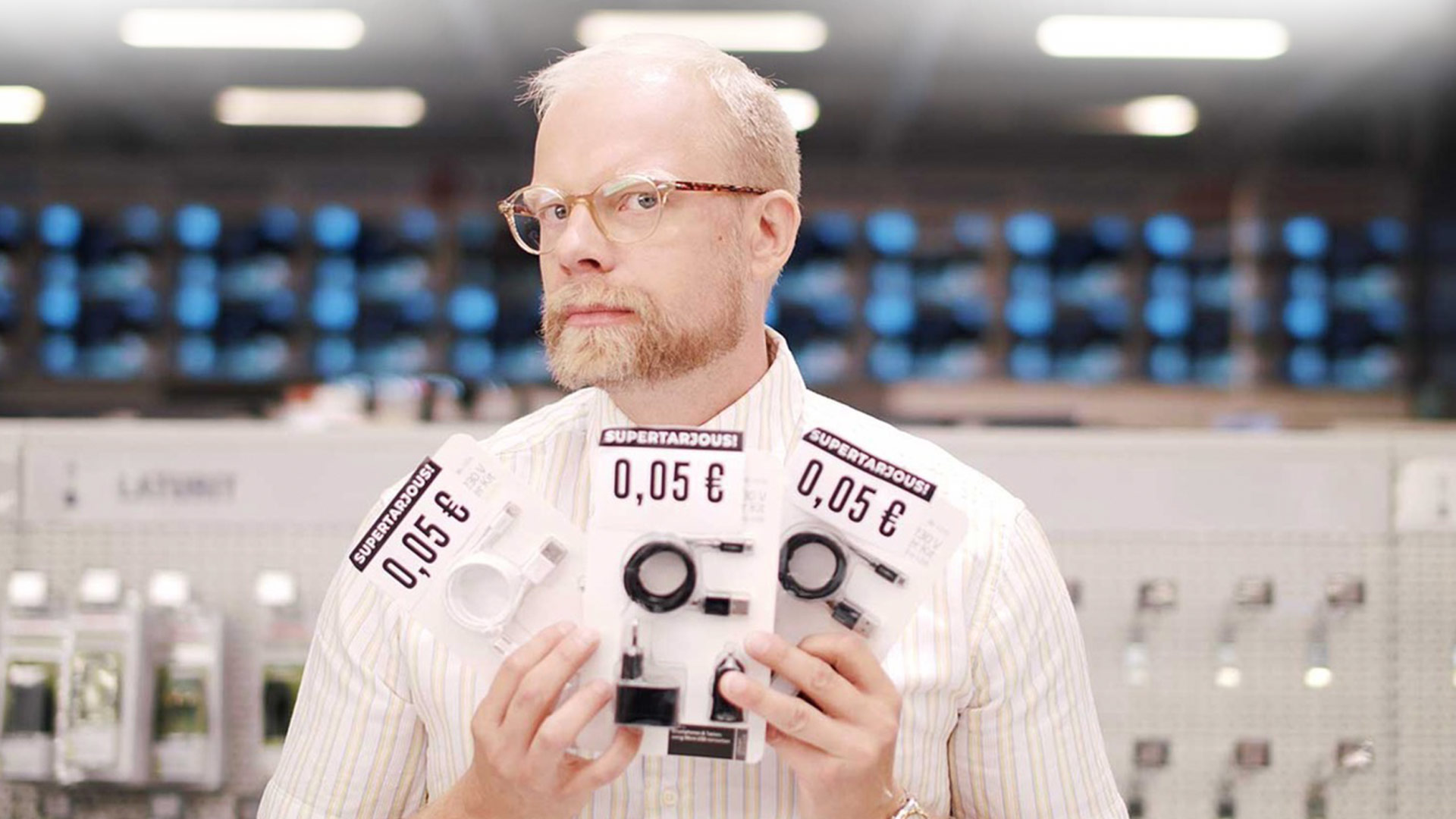 At Your Own Risk campaign uses humour to illustrate the risks of online shopping
Finnish public authorities and other organisations have launched a campaign to promote safe online shopping. The ads for the At Your Own Risk campaign that will be shown both on TV and online are helmed by the actor and comedian Ville Myllyrinne. The concept was designed by Drama Queen Communications.
There has been a strong increase in online shopping by Finnish consumers from online stores in more distant countries, and Finnish Customs have been overwhelmed with the resulting small deliveries. The campaign aims to wake up consumers to their own responsibility: when you buy something from outside the EU, you are also responsible for the safety of the products.
In smaller cases, a delivery may be missing a product label, the packages or products may contain something else than what was promised, or the order may have been falsely labelled. And when things get more serious, a product that someone bought may be deemed harmful or even hazardous by the authorities.
Two short videos were created for the campaign that will be broadcast on national public TV as social advertising. In these ads, actor Ville Myllyrinne plays a dirty salesperson who does not want to take any responsibility. The concept and ads for the campaign were created by Drama Queen. Funfar Films Oy was responsible for their production.
Even though the situations that are presented in the videos may seem absurd, they are not too far from reality when it comes to online shopping. Drama Queen's Creative Director Matias Mero explains that the agency wanted to approach the topic with a light touch but on a serious note.
"These obscure online goods can pose more risks than just the money you risk when you buy them. We want to illustrate these risks in our ads by bringing the logic that is associated with more risky online shopping to the real world. If you're not prepared to take responsibility for the safety of the products that you'd buy in a store, why would you do that when you shop online?"
As part of the campaign, the Finnish Safety and Chemicals Agency (Tukes) tested 32 different products that it ordered from Wish, AliExpress and eBay. Only one of the toys, childcare products, jewellery and electronic devices that Tukes bought met European safety standards. If any of the non-compliant products were on sale in Finland, the stores that sold them would have been ordered to collect them back from consumers.
The campaign includes Tukes, the National Food Safety Authority Evira, the European Consumer Centre Finland, the Finnish Commerce Federation, the Finnish Competition and Consumer Authority, the Finnish Transport Safety Agency Trafi, the Finnish Medicines Agency FIMEA, the National Supervisory Authority for Welfare and Health Valvira, the Finnish Environment Institute SYKE, the Radiation and Nuclear Safety Authority STUK, the Finnish Cosmetic, Toiletry and Detergent Association, Finnish Customs, the Association of Products and Services Trade ETU and the Finnish Communications Regulatory Authority FICORA.

The At Your Own Risk campaign on Tukes' website