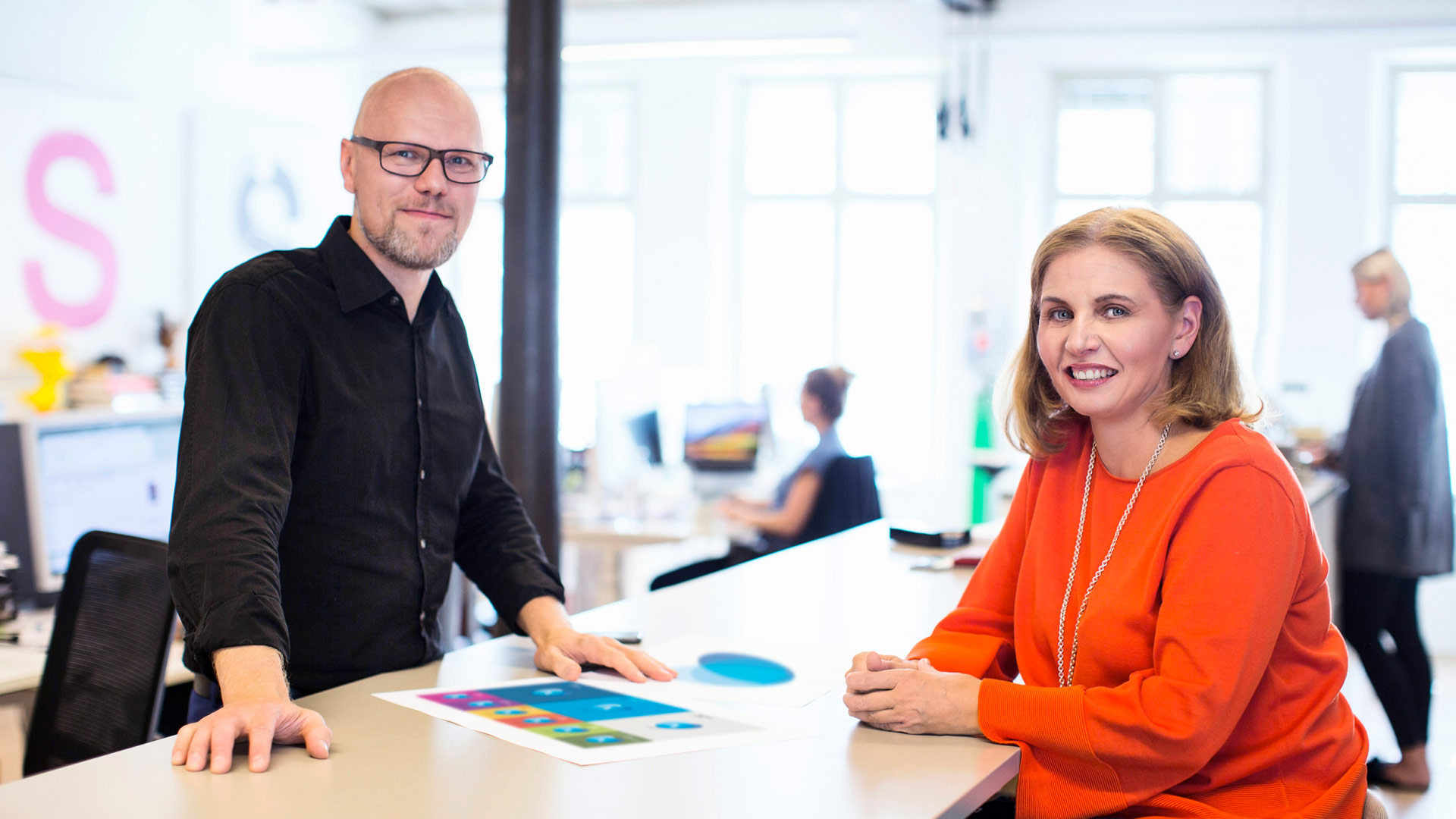 Drama Queen is redesigning the visual identity of the Finnish Family Firms Association
The Finnish Family Firms Association is set to redesign its visual identity and online service with the help of Drama Queen Communications, which can execute any marketing project from start to finish.
"It's easier for us to have one agency handle everything instead of commissioning one to design the look and then hiring another to turn it into a website," explains Auli Hänninen, Executive Director of the Finnish Family Firms Association.
The project will be no problem for Drama Queen's 80-strong team, as its offices in Turku and Helsinki are well-versed with 360-oriented thinking.
"Agility and versatility are our strong suites. If our client wants to add any new ideas, we can easily expand the scope of what's been planned and add more of our experts to the team that's handling the project," emphasises Project Director Mikko Hed from Drama Queen.
An interesting and inspiring partnership
The Finnish Family Firms Association is the advocacy organisation and interaction network for Finnish family businesses. Since the Association's work focuses on communications, its channels, tools and materials must be as current and relevant as possible.
"We encourage our members to network, so the Association's online platform needs to be both functional and inspiring to look at," emphasises Hänninen.
"From the perspective of our members, we also need to think about how the Association gets its message across to the wider world, for example to decision-makers," she continues.
The Finnish Family Firms Association is set to launch its new online service in November. The new visual identity will be presented to the Association's members at the Association's annual meeting.
"We began our collaboration with Drama Queen in the spring, and it's been a fantastic experience. We're constantly communicating about how things are progressing. It'll be wonderful to see the project completed in the autumn," notes Hänninen.
The partnership has also been interesting and inspiring for the people at Drama Queen.
"I personally feel that it's been a motivating experience, and I'm proud that we've been given the opportunity to have an influence on Finnish society, to be able to use our own expertise to promote the wellbeing of Finnish family businesses," Hed concludes