There is one place where you can meet Santa Claus every day of the year: Santa Claus Village. Drama Queen's little elves had the honour to create a whole new website for the village – and it turned out quite magical.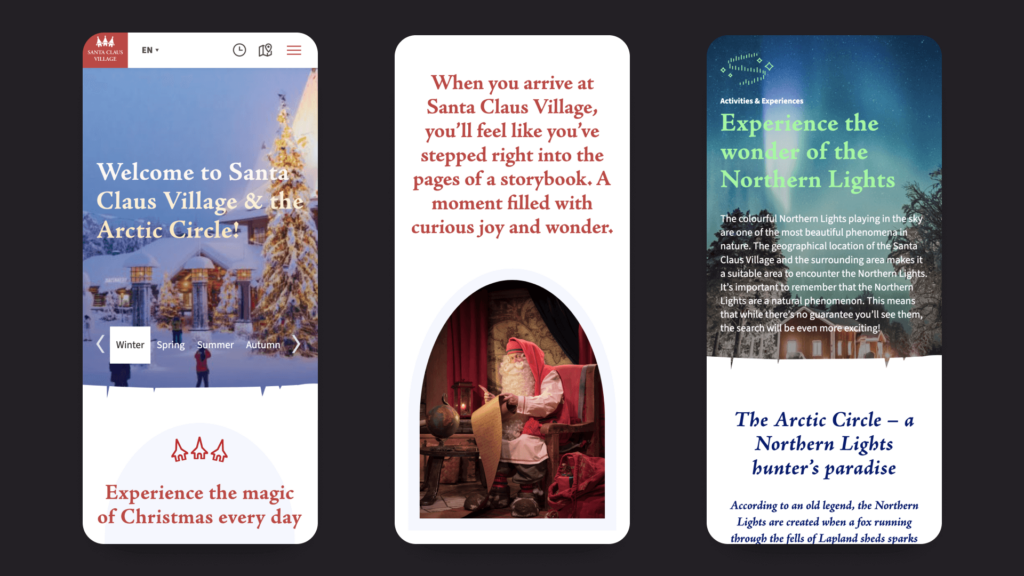 Santa Claus Village is a joyful family destination located in Rovaniemi, Lapland, which is also known as the official hometown of Santa Claus. The village offers plenty to see and do for all ages – from crossing the Arctic Circle to seeing reindeers and the Northern Lights.
The website's most important task is to give a glimpse of all the unforgettable experiences that await in Santa Claus Village and spread the magical charm of Christmas and the Arctic Circle. It showcases Santa Claus Village's uniqueness as a captivating travel destination for both Finnish and international visitors.
Drama Queen was responsible for the entire project, from re-designing the visual look to planning the customer journey and technical production, without forgetting to refine small details.
"The website meets our expectations perfectly."

– Touhutonttu, Antti Nikander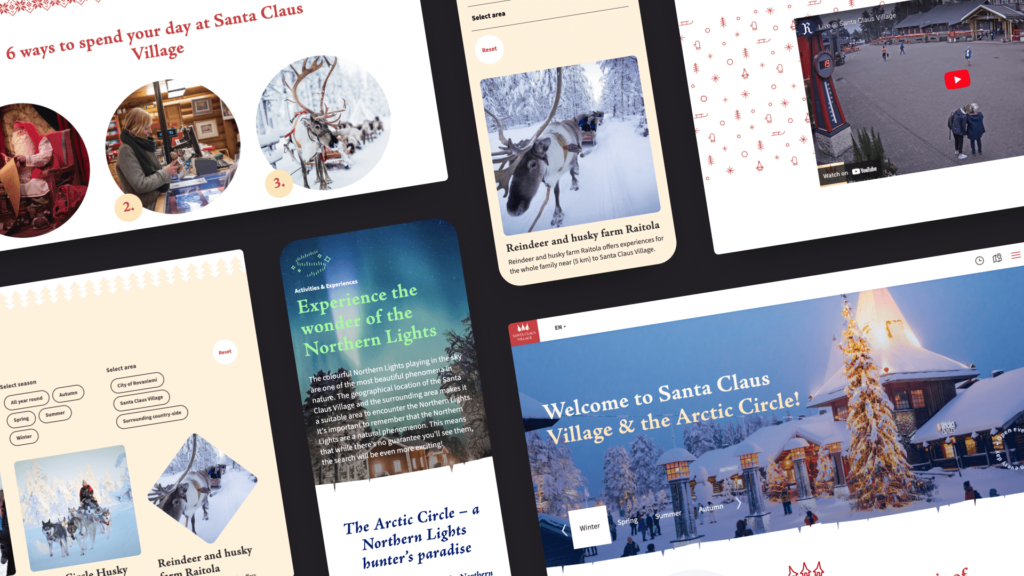 Want to find out what your elf name is?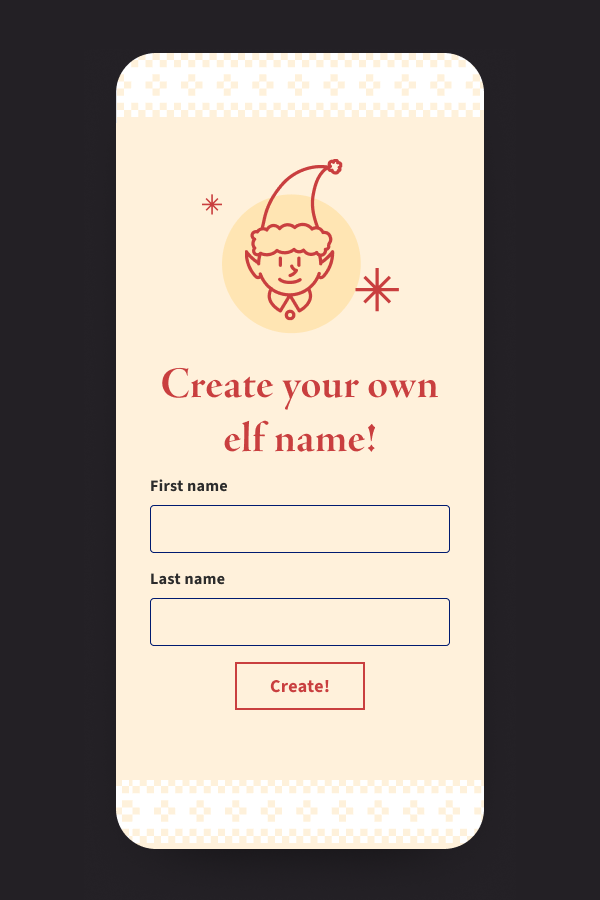 Want to find out what your elf name is?