Drama Queen planned an opening campaign for the first LUXE movie theater in the Nordics that invited people to take a (very comfy) seat in another reality.
When a movie theater darkens, something magical happens. Music, story and atmosphere take over. Fascinating characters, and amazing stories begin to unfold. For a moment, you can forget boring every day life and take a seat in another reality.
Finnkino opened the first LUXE movie theater in the Nordics in Mylly shopping center, Raisio. Drama Queen designed a campaign with the goal of getting everyone in the area to notice the new theater and understand what makes it a LUXE experience.
The media portfolio comprehensively included online and offline media targeted at the region, generating wide reach and increased public awareness. In addition to the purchased media, the grand opening gained earned visibility through active media communication. Great expectations were rewarded with excellent results. Thanks to the campaign, the new theater got off to a flying – or should we say a sitting – start.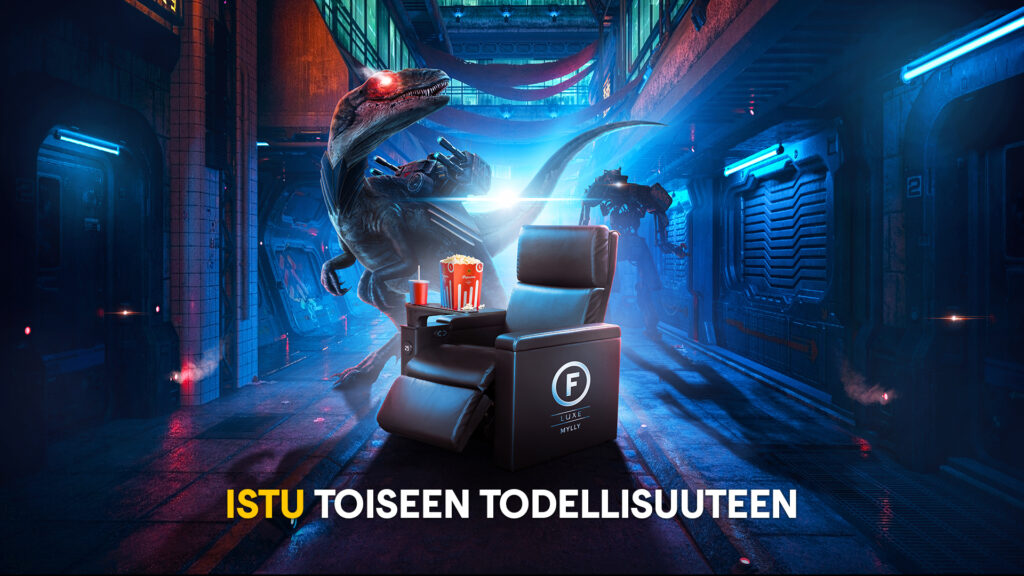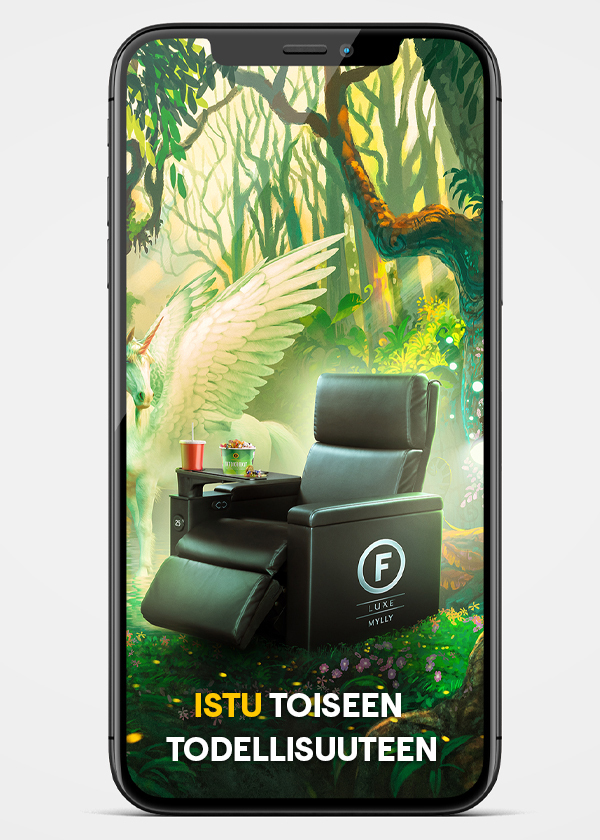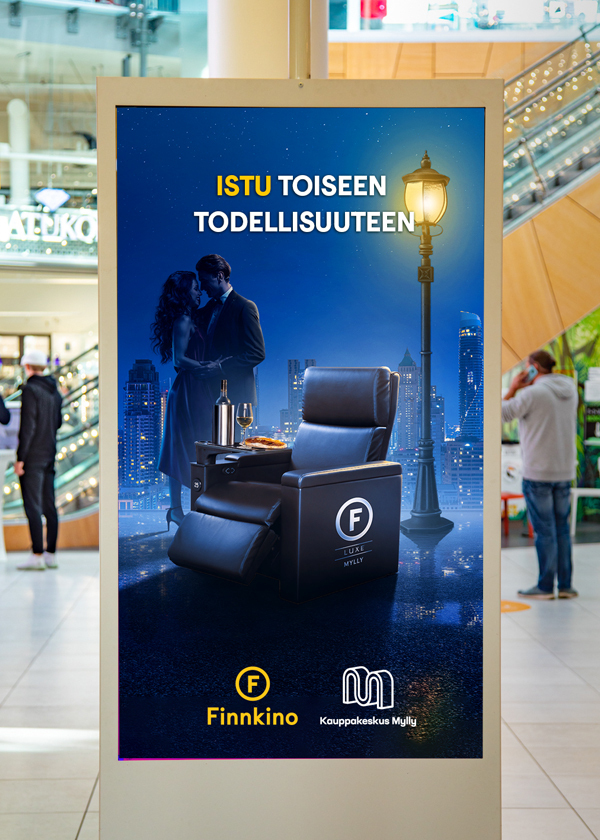 Fancy more Drama about Finnkino case in Finnish?
What we did