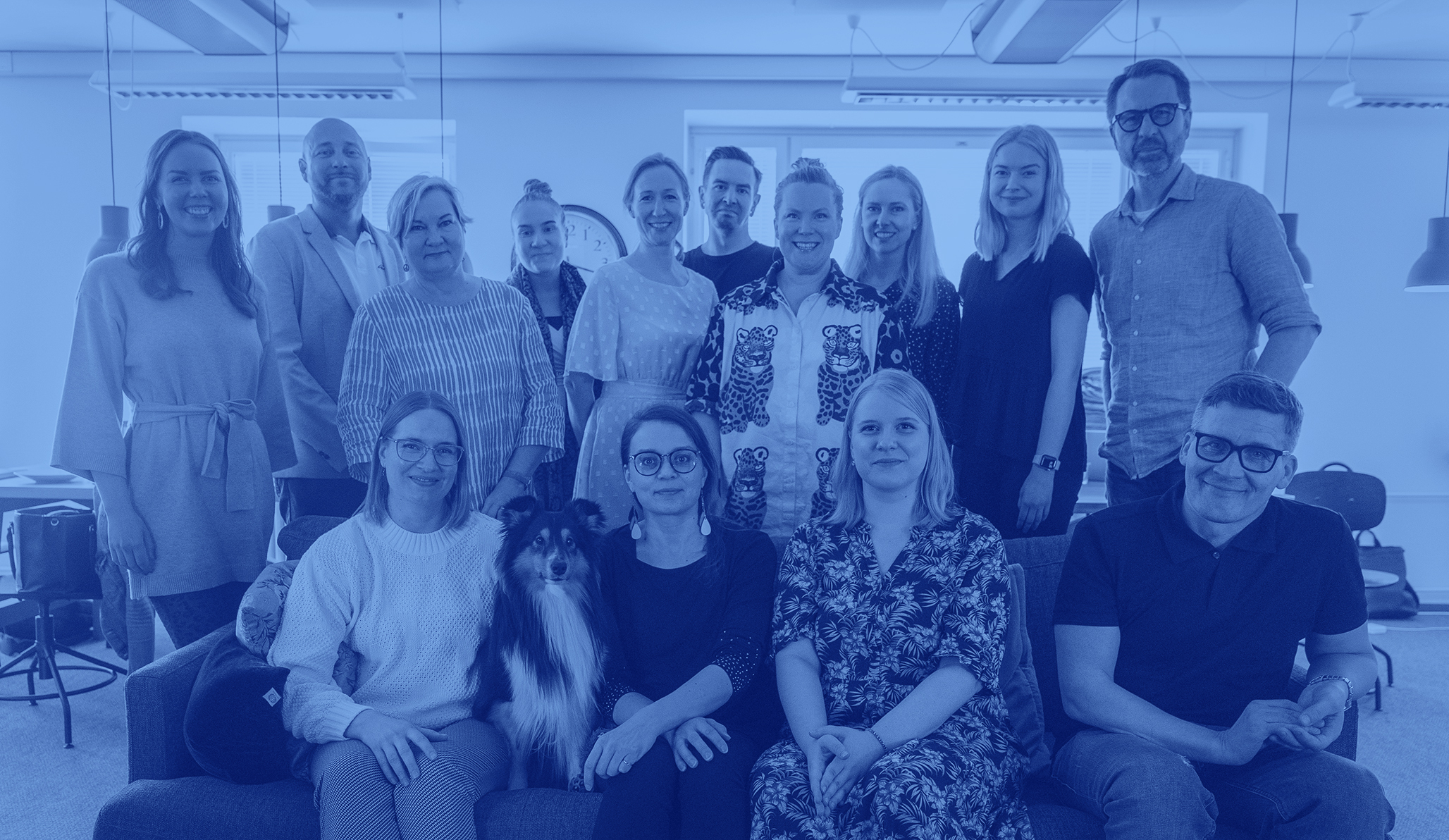 A true partnership is based on trust and mutual goals
Although the title could speak otherwise, we haven't added couple's therapy to our portfolio. At its best, 360° marketing communication is about true partnership, long-term work, occasional slipping, learning new and constantly reaching for better results together. Just like marriage!
Airam, a brand known for lamps, lighting and the iconic red thermos bottle (among many other things), celebrated its 100th birthday last year. The anniversary of this traditional Finnish company was recognised in an impressive manner, but behind the scenes there was also some buzz going on about the future of their marketing activities.
Airam has two separate business units, one for the consumer product business and the other focusing on professional lighting. The marketing team functioned as a separate unit somewhere between the two. When their Marketing Director decided to move on to new challenges, it was time to simplify the setup. Marketing was taken under the wing of the consumer business unit and the word "marketing" was added to the title of Elina Tolonen, the head of that business unit.
It was clear from the start that change was needed. The new Head of Marketing had two options: either to hire more professionals in-house or to find a partner who can work with Tolonen and her team on all fields of marketing communications.
Everything under one roof
Under Tolonen's leadership, Airam decided to choose a new main partner who understands the characteristics of both consumer marketing and business-to-business activities. In addition, emphasis was put on the possibility of co-operating on a wider spectrum in the Nordics, especially in Sweden, where Airam has a subsidiary.
"We wanted to bring the partner as close as possible, so everyone working with us would know us well and understand both the challenges and opportunities of our business", Tolonen describes.
"The coordination of marketing activities is now minimal at our end and Drama Queen carries the main responsibility. Another benefit of working so closely together is that new and very relevant ideas are constantly generated by our partner as well. That means we don't always need to define exactly what it is that we want and need. Working like this is all about evolving together."
Planning – Action – Success!
"Our co-operation began in a situation, where we wanted to make sure that Airam's traditional and well-recognized brand wouldn't start to fade in the future. Airam is very well known among most age groups, but for younger consumers it may mostly bring to mind thermoses from their childhood memories", says Netta Alaranta, Account Director at Drama Queen. "Another goal is to make sure that Airam is recognised as a Finnish brand."
The challenges related to brand image and awareness have been tackled through advertising, communication and social media activities.
"Everything we do together is aimed at ensuring that people encounter Airam's brand in the most modern and diverse way possible. In terms of content, we want to focus specifically on lighting and Airam's new SmartHome products", Alaranta adds.
"I'm particularly pleased with how digital marketing and social media have been comprehensively handled and taken under control", Tolonen rejoices. "Drama Queen has brought brilliant insight to areas such as content production and influencer marketing."
This is only the beginning
"Speaking from the experience of just under a year, I would recommend companies to consider the 'one stop shop' solution for marketing. It allows you to keep your own resources very light and ensures that you always have specialised and experienced professionals at your disposal when needed", Tolonen describes.
When asked to rate the collaboration so far on a scale from 4 to 10 (just like the Finnish school grading system), she hesitates a little.
"I don't know if you can give a 10 during the first year of what is intended to be a long-term partnership", she laughs. "I don't really have anything concrete to criticise, but perhaps 9 ½ would be suitable. I would say that the expectations for the very beginning of our partnership have been met and exceeded. At this point I still want to leave us room to live and learn and develop together towards the full points."