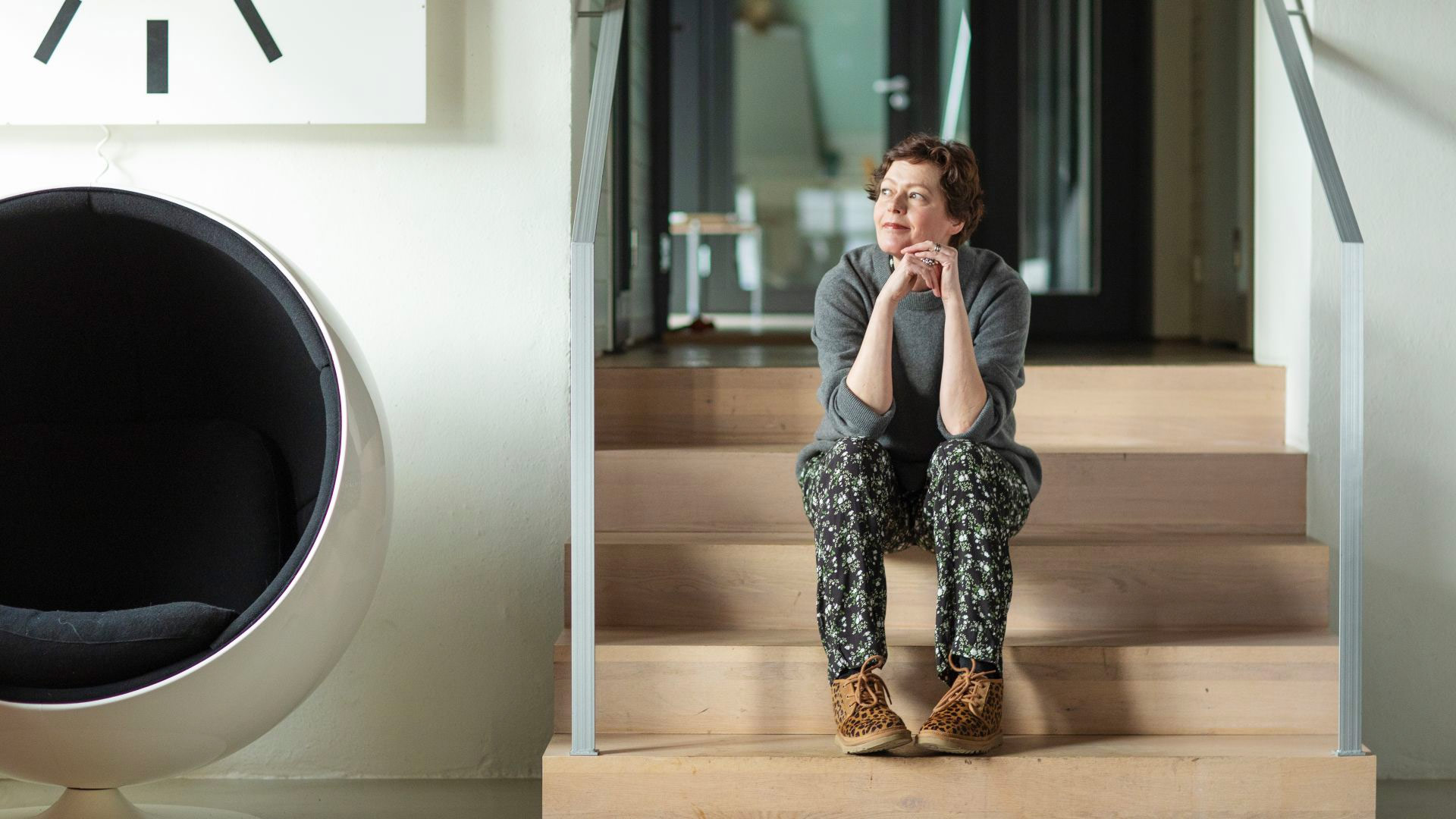 Creative Director Liina Komi: "You need to work hard for the magic to happen"
Liina Komi is a copywriter with decades of writing experience under her belt. And almost all of that has been gathered while working at Drama Queen. Despite her 20 years at the company, this December marks the first time she has encountered the need to order new business cards. The new title underneath her name reads: "Creative Director." In this new role, she'll no longer be responsible for her own work only but will support and help develop the entire creative team.
Back in the beginning of the 21st century Komi started at Drama Queen, or Satumaa as the company was called back then, as a 30-something copywriter. Her story is similar to many others working at Drama Queen today; she fell in love with the atmosphere and decided to stick around.
"I feel like I've had the opportunity to grow here. My work has developed towards a more strategic direction over the years and I feel like the position as Creative Director is a natural step in that continuum", Komi describes.
Responsibility grows
Komi sees her new role as a positive change and a nice challenge.
"I consider this to be a fun and interesting leap towards something new, yet still familiar. I will be taking it one day at a time, excited to see what the future holds."
One of the most important parts of the new role in Komi's opinion is to enable the creative team to develop their skills and grow as professionals.
"Being someone our creatives can talk to is at the very center of my role as Creative Director. I will do my best to share my own knowledge and experience with the team as well as offer them opportunities to challenge themselves and learn new skills. It's not just about creativity, it's also about strategic thinking and consistency in our operations, both of which are critical to our success."
What is creativity after all?
We decided to put our new Creative Director into the spotlight right away and asked her a few tricky questions about creativity and its role in today's society.
We are proud to present to you; our Creative Director's take on creativity!
1. What does creativity actually mean?
"I suppose deep down creativity is allowing yourself to think freely and being able to think without limits. It most definitely isn't always easy. Most of the time being creative means being able to combine things in new ways and looking at them from different angles."
2. The world around us is constantly changing. Does creativity change along with it?
"In the bigger picture, the answer is no. On the other hand, nothing is permanent except change."
3. What are the most important tools a creative professional needs in the 21st century?
"Your mind is definitely the number one. It is obviously useful to have a mobile device that allows you to read all the books, watch all the movies, spend too much time on social media and gather information as well as disinformation online. At the end of the day, the magic happens in the brain anyway."
4. What kind of trends do you recognise in today's marketing?
"The most important one is marketing taking more and more space and starting to influence all different areas of business and human life. Back in the day, you used to be able to easily recognise ads from tv and newspapers, but nowadays almost all content is commercial and trying to sell us something. This requires both responsibility from the advertiser and media literacy from the consumer. Luckily I've noticed that our clients and Finnish companies in general are very careful and willing to act responsibly."
5. Can a Creative Director change the world?
"We are all constantly changing the world, so I suppose that goes for Creative Directors as well. But seriously speaking, marketing really can make a difference. We are all constantly exposed to marketing communication and what is represented in ads becomes normal. What is left out is easily considered marginal and insignificant. This means that marketing has a very strong societal influence and that in turn has consequences – whether we want it or not. That is something we as marketing professionals need to be very aware of.
Sometimes you get lucky enough to work on a campaign that has a very clear influence and concretely changes the world around you. A great example of such a campaign is 100 reasons to travel in Finland. The campaign was aimed to re-profile domestic travel as hip, cool and sexy. That wasn't really how it was perceived some five years ago, but we managed to be a part of making it a big trend. It has had an influence not only on the economy of Finnish entrepreneurs but also on the national economy and the climate."