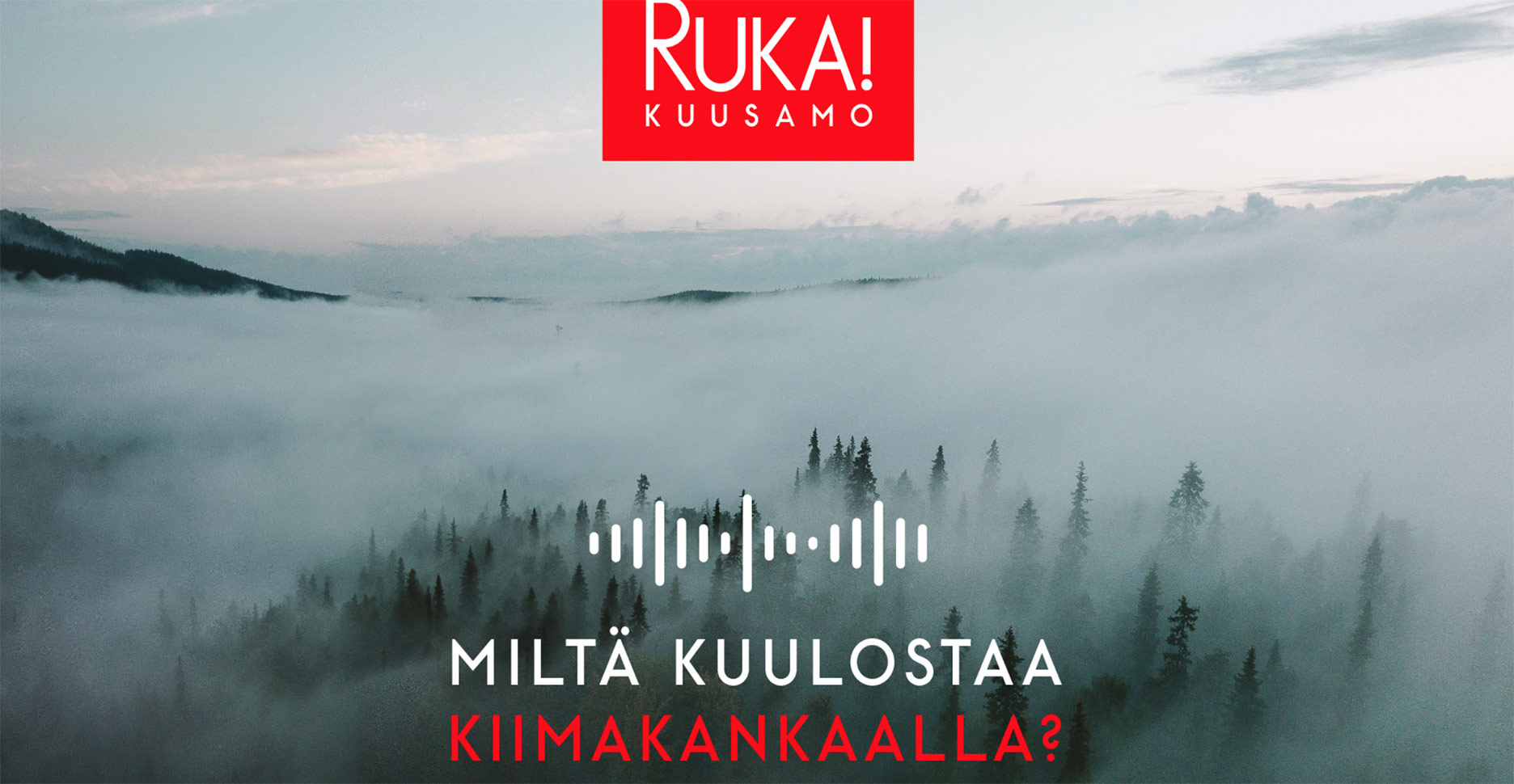 Drama Queen media team guides tourists to Ruka-Kuusamo soundscape
What is the sound of a trickling Kusipuro ("Pee Stream") like, and how strong is the marsh gas at Pierusuo ("Fart Swamp")? And what kinds of sounds does Kiimakangas ("Horny Cloth Forest") make? These are all good questions, and an admirable number of domestic tourists have been seeking the answers in Ruka-Kuusamo in the summer of 2021. These intriguing and enticing questions were asked by the summer campaign of the Ruka-Kuusamo Tourist Association "What Does Kuusamo Sound Like?"
The results of the advertising campaign produced by Drama Queen show again the strengths of a full-service agency. Special praise has been heaped on the media team, which supplemented creative planning with an understanding of the target groups and the special features of the channels to be used. The task of the media team at Drama Queen is to ensure that advertising campaigns are seen and heard by the right people at the right time, and as cost-effectively as possible.
Although the Ruka-Kuusamo campaign, and the summer, are not over, frowns were turned upside-down already at the halfway point.
Essi Laakkonen, Drama Queen's Head of Media & Analysis is enthusiastic. "The advertising, which has taken a foothold in social media, radio, YouTube, and web TV, has brought plenty of positive reactions, encouraging the desired target groups to stop and look at the content. The brand is recognised and remembered better than before, and what is most important, Finns have responded to the call of Ruka-Kuusamo."
Diverse expertise in close cooperation brings results
So why has the Ruka-Kuusamo summer campaign resonated so well with Finns? The head of the media team feels that the results reflect positively on the close cooperation of the teams at Drama Queen. Laakkonen also praises the smooth and inspiring cooperation with the client.
''Cooperation with the Ruka-Kuusamo Tourist Association has been really open and flexible. We discuss and toss ideas around together a lot, and often the client gives us free room, trusting our skills.''
The best solutions emerge when experts from different areas of marketing communications are involved right from the planning stage. For example, the media team was able to respond to a briefing from the Ruka-Kuusamo Tourist Association and spar with creative designers right from the beginning.
"The aim was to bring out the varied summer activities in a bold and distinctive manner and to persuade people to book their summer holiday travel in the area. Ruka-Kuusamo advertising had already made people laugh with the naughty place names. We decided to introduce sound as a new dimension", Laakkonen explains.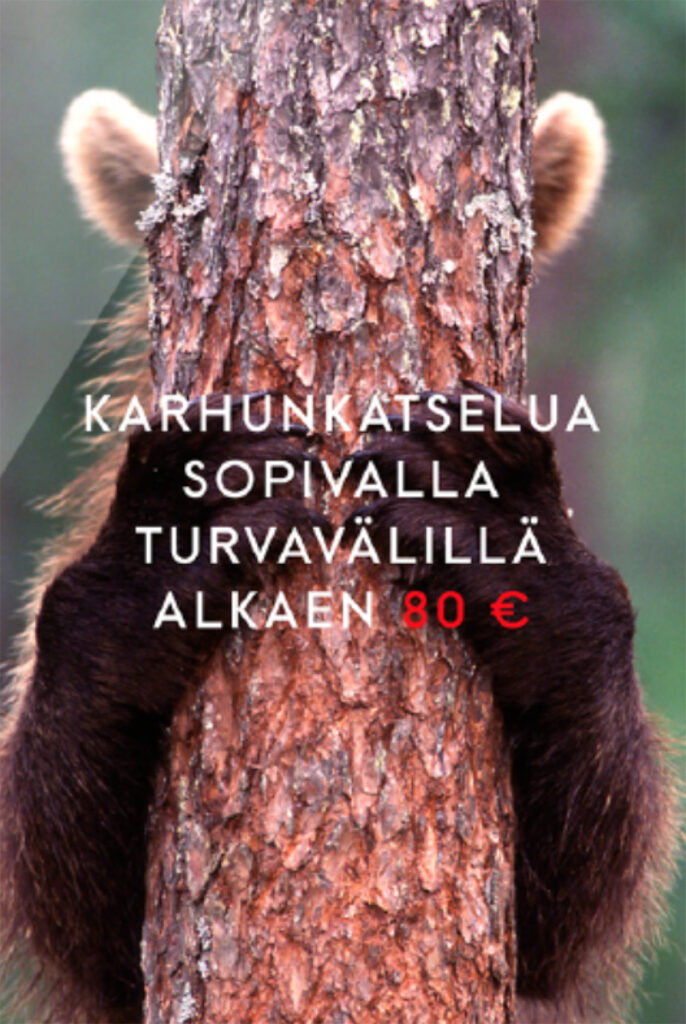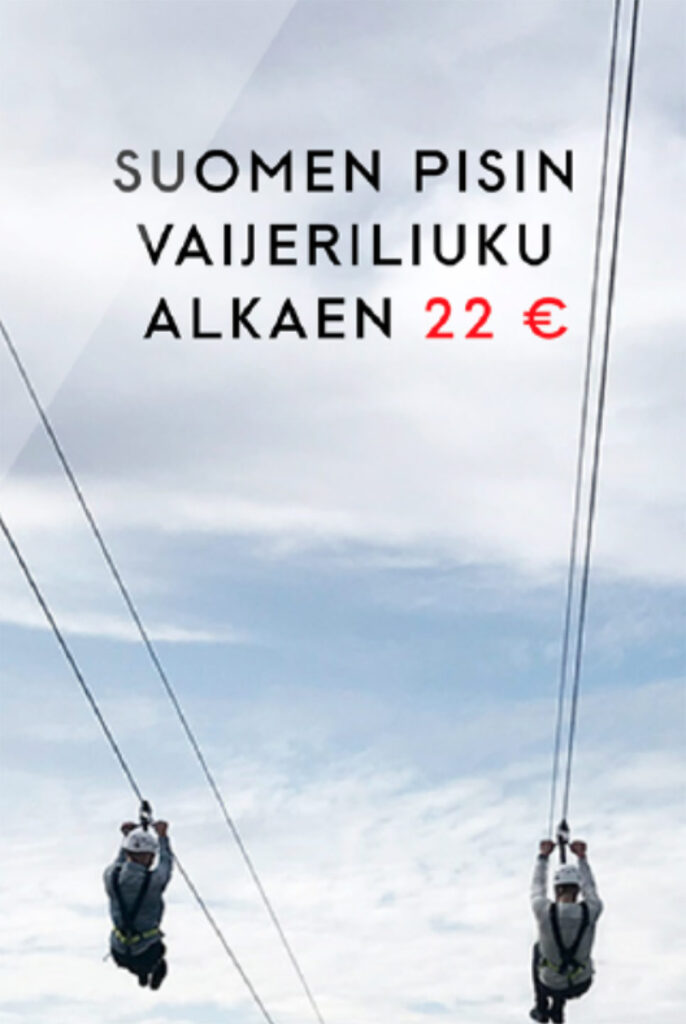 "One part of the campaign is a sound quiz in which people visiting the Ruka-Kuusamo website are given the chance to identify mystery sounds. In addition to sounds that are familiar from various activities, some are more unique, such as the sounds of an angry squirrel, and a reindeer calf calling its mother."
Drama Queen's insight was based on the growing popularity of sound content. In addition to music, podcasts and audiobooks have a strong appeal to people nowadays.
"After all, we wear our headphones wherever we are, whenever we work, and wherever we go. Sound is a very effective way to evoke emotions and mental images. So why not raise interest in travel with the help of the exceptional soundscape of the destination?"
For more info
Account Director, Head of Project Management
Krista Suomi-Myllykoski