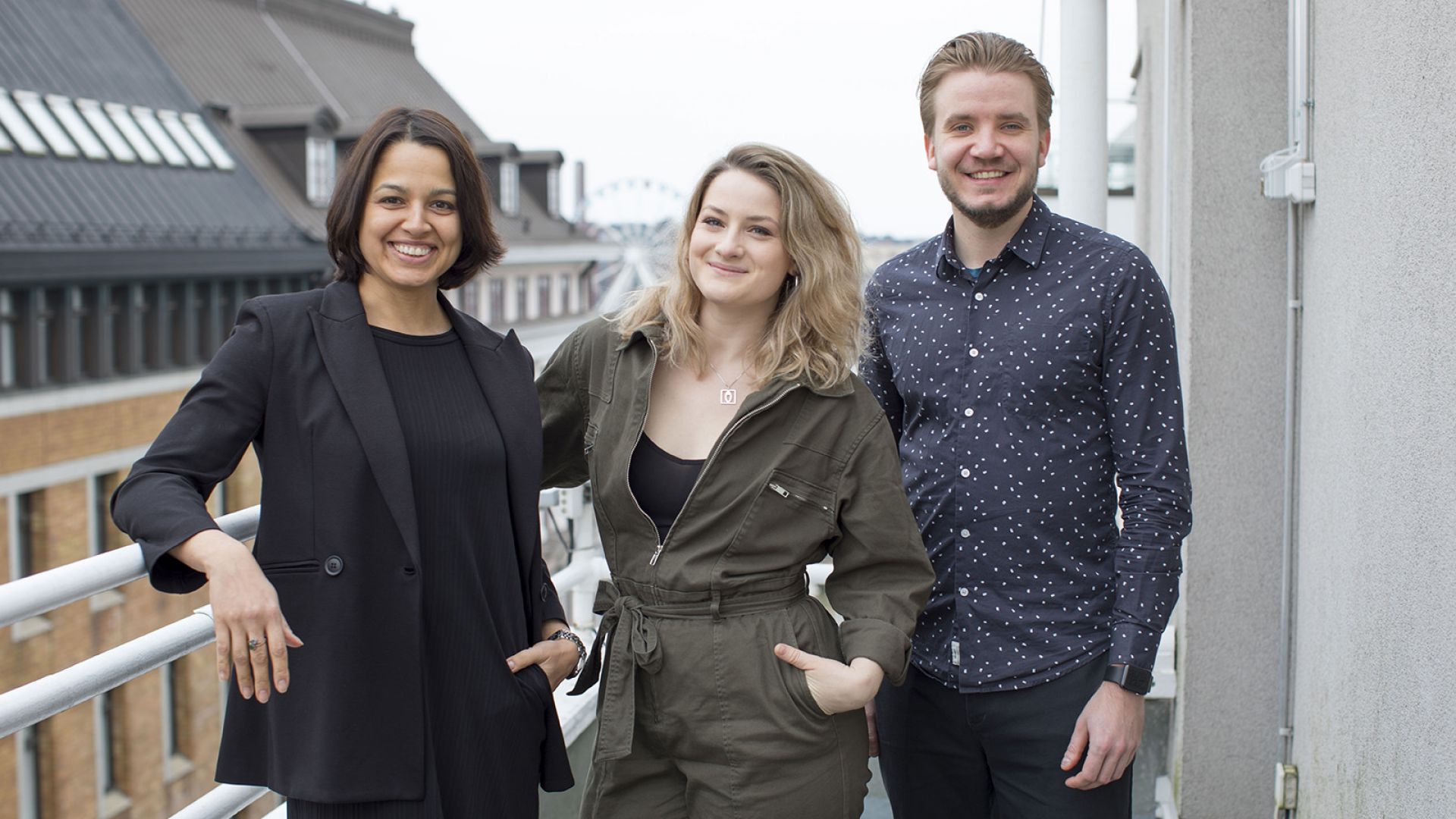 Drama Queen's empathy hooked Paija, Rydman and Huttunen
Account Director Nana Paija, Senior Art Director Mya Rydman and Senior Copywriter Joel Huttunen are the latest addition to Drama Queen's ranks.
Paija joined Drama Queen Helsinki from TBWA in February, Rydman from Mirum Stockholm and Huttunen from Kuubi. They all have different career histories but this trio has one big thing in common - their perception about their new employer. When new recruits are asked what drew them to Drama Queen, empathy, humanity and wellbeing are most definitely the strong, recurring themes.
"I wanted to join Drama Queen, cos I felt that over here people are treated as individuals instead of resources", Rydman, explains.
Huttunen was drawn to Drama Queen thanks to the positive vibe and the way colleagues work together. The company's name stems from something entirely different.
"There are no rock stars at Drama Queen."
Paija was also intrigued by the internal corporate culture Drama Queen has. The first impressions and feelings created at the interviews have only reinforced during the early weeks of working with the agency.
"It is even better in reality", states Paija smiling.
"Employee well-being does not arise so much from practical benefits, such as health care or gym memberships but about how people connect with each other. Transparency, smiles and laughs between the Drama Queens during the day feel good. Work feels meaningful as everyone's efforts and expertise is valued at Drama Queen."
Well-being feeds creativity
Matias Mero, the CEO of Drama Queen, knows how workplace spirit and staff's well being affects creativity. The impact is overwhelmingly positive. Mero is very pleased that others have also noted this positive vibe.
"We needed more Drama Queens to join our ranks, but we did not need a campaign to attract their attention, instead, they contacted us. It is amazing to see that Drama Queen has become an even more attractive employer", Mero chuckles.
As both Rydman and Huttunen are already known to each other, it will further strengthen and enhance the creative concept design at Drama Queen. Paija will bring on board top-notch experience and knowhow to client services.
"Now we are even better equipped to cope with the even tougher competition for customers", states Mero.
A great agency for the clients as well
Account Director Paija naturally wishes the agency's great reputation also reflecting on their partners,
"Clients commit better when we are able to create a tightly knit, open and easy-going partnership with them", Paija describes.
Huttunen agrees with this and says he enjoys working face-to-face with clients.
"Meetings at best are eye opening and riveting experience - for both parties."
Rydman points out that skillful marketing communications can also influence the way people treat each other.
"It is possible to do it subtly, even when advertising is frowned upon as the devil's work", laughs Rydman.