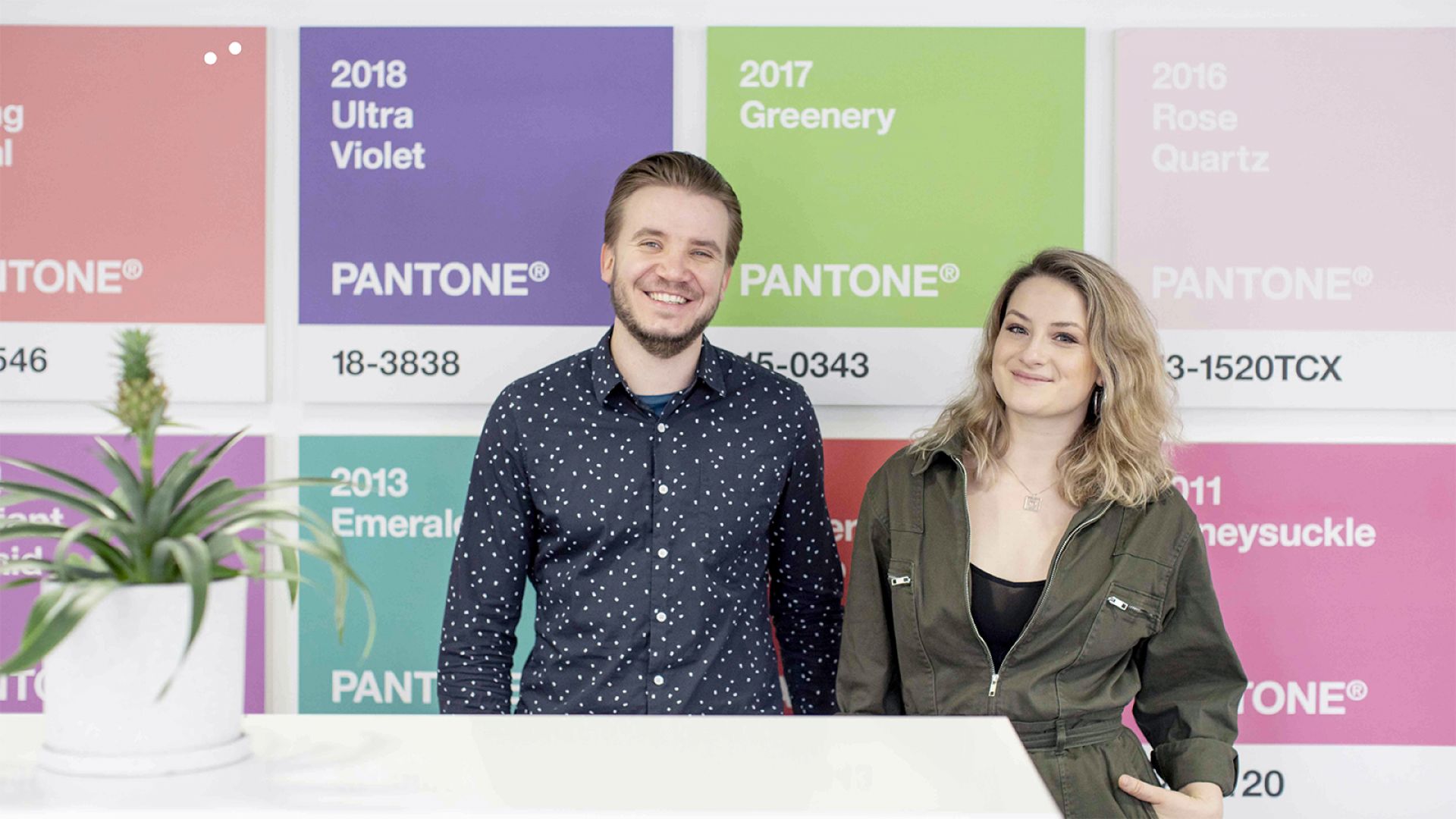 Young Lions Finland gold medalists head for Cannes in 2021
Gold, bronze and a trip to compete and to represent Finland at the Cannes International Festival of Creativity in 2021! Drama Queen AD Mya Rydman and Copywriter Joel Huttunen proved their creativity during the yearly Young Lions Finland contest, which is held for promising marketing talents under the age of 30.
The duo charmed the jury with their gold-winning digital category work "Nakuna" (Finnish for naked by the way). An entry that aims at rebranding porn through a fresh, responsible and Finnish approach. Rydman and Huttunen were also awarded bronze for their print category work, which makes them the only team with two podium finishes this year.
"We put a lot of work into even the smallest details of the entries, and we were really proud of what we had done even before the shortlisting", celebrates Huttunen.
The category winner Nakuna was praised as a charming and thoroughly professional whole. The jury stated that the presentation was the final touch that brought the golden tickets for the team, as it was quite exceptional and ready for the international spotlight as well.
"It feels like a dream to be awarded in two categories. It took a lot of work, but in the end it was porn that took us to the top. I love it that we got recognized for a piece of work as important as this", mentions Rydman.
The Cannes Lions 2020 is unfortunately cancelled due to the coronavirus pandemic but MTL, the organizers of the Young Lions Finland competition have confirmed that the winners will represent Finland in 2021.
Rydman and Huttunen took part in the competition for their third time having reached the shortlist in 2017, and winning silver in 2018. This is Huttunen's last year as a Young Lions competitor.
"Our confidence was high. The bronze and especially the gold are incredible ways of crowning my last year in this contest. Also the jury's honorary mention concerning our print category's tagline sure warms a writer's heart."
The jury applauded Huttunen's tagline "Stereotypes have never been healthier" for their coronavirus-related print work.
Drama Queen's other Young Lions Finland team, content designer Emmi Kuoppa and copywriter Jemina Sormunen reached the shortlist in the PR category, but fell just short of a podium finish this time around.